Information about Panama, Republic of Panama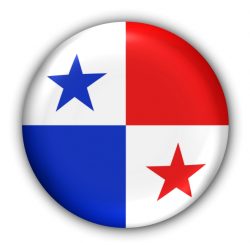 Travel to Panama:
Entrance and Exit Requirements: Visas and Immigration/ Required Documents
Valid Passport. All tourists must carry with them their valid passport.
Return Ticket and Documents that allow entry in the Destination Country of the Return Ticket
Economic Solvency
Visa or Tourist Card
Tourist Visas: May be obtained at Panamanian Consulates abroad
Tourist Card: Valid for 30 days, usually your airline will sell you a tourist card as you check-in at the airport before your flight to Panama. Cost: US$5.00. If the airline does not sell you a tourist card you may purchase one at your arrival at Tocumen Airport in Panama City by Immigration Authorities. An extension of two months may be obtained at the Central Immigration Office if the request is made seven days prior to the expiration of your first 30 days. In some cases a tourist card is not necessary. Some Tourist Cards allow you to stay for 90 days in Panama. If you wish to extend your stay for more than 90 days you should visit the Offices of Immigration and Naturalization before the conclusion of the 90-day period.
The citizens of the following countries do not need a tourist visa:
Denmark, Paraguay, The Vatican (Holy See), Brazil, Cyprus, Egypt, Germany, Argentina, Austria, Belgium, Bolivia, Costa Rica, Chile, El Salvador, Spain, Finland, France, Guatemala, Holland (the Netherlands), Honduras, Hungary, Israel, Italy, Luxembourg, Nicaragua, Poland, Portugal, United Kingdom of Great Britain and Northern Ireland, Greece (Hellenic Republic), Singapore, Switzerland, and Uruguay.
The citizens of the following countries require a stamped visa to enter Panama:
Russia, Chad, Ecuador, Philippines, Peru, Dominican Republic, and Thailand.
The citizens of the following countries may enter Panama with a visa or a tourist card:
Antigua and Barbuda, Aruba, Australia, Bahamas, Barbados, Belize, Bermuda, Canada, Colombia, South Korea, Curacao (Dutch Antilles), United States, Bolivia, Granada, Guyana, Iceland, Jamaica, Japan, Malta, Mexico, Monaco, Norway, New Zealand, Paraguay, Western Samoa, St. Kitts and Nevis, San Marino, St. Vincent and the Grenadines, Santa Lucia, Sao Tome and Principe, Sweden, Suriname, Taiwan, Trinidad and Tobago, Venezuela.
The citizens of the following countries require an authorized visa to enter Panama:
Afghanistan, Albania, Andorra, Angola, Angola, Upper Volta, Saudi Arabia, Argelia, Armenia, Azerbaijan, Bahrain, Bangladesh, Belarus, Benin, Burma, Bosnia Herzegovina, Brunei, Bulgaria, Burkina Faso, Burundi, Bhutan, Cabo Verde, Cambodia, Cameroon, Comoros, North Korea, Ivory Coast, Croatia, Cuba, United Arab Emirates, Eritrea, Slovakia, Slovenia, Estonia, Ethiopia, Fiji, Gabon, Gambia, Georgia, Ghana, Guinea, Guinea-Bissau, Equatorial Guinea, Haiti, Hong Kong, India, Indonesia, Iraq, Iran, Marshall Islands, Solomon Islands, Jordan, Kazakhstan, Kenya, Kyrgastan, Kiribati, Kuwait, Laos, Lesotho, Lebanon, Latvia, Liberia, Libya, Lichenstan, Macedonia, Madagascar, Malawi, Malaysia, Maldives, Mali, Morocco, Mauritius, Mauritania, Micronesia, Moldova, Mongolia, Mozambique, Myanmar, Namibia, Nauru, Nepal, Niger, Nigeria, Oman, Pakistan, Palau, Papua New Guinea, Palestine, Qatar, Central African Republic, People's Republic of China, Republic of Madagascar, Romania, Rwanda, Senegal, Seychelles, Sierra Leone, Syria, Somalia, Sri Lanka, Sudan, South Africa, Swaziland, Tanzania, Tajikistan, Togo, Tonga, Tunis, Tunisia, Turkmenistan, Turkey, Tuvalu, Ukraine, Uzbekistan, Vanuatu, Vietnam, Yemen, Yugoslavia, Zaire, Zambia, Zimbabwe.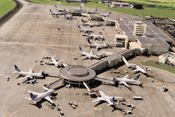 Tocumen International Airport
It is useful to know something about the Tocumen International Airport before you arrive. Arriving passengers have access to a magnificent duty-free zone, open 24 hours a day. It can be found on the upper level, conveniently located to be able to make purchases before continuing on to Immigration and Customs on the lower level.
IPAT (government tourism bureau) has an Information Office in the Customs Area of the airport, open from 8 a.m. to 12 p.m.
Customs
Customs Allowances:
Tobacco: 500 cigarettes, 50 grams of cigars, 500 grams of tobacco
Alcohol: 3 bottles of alcohol
Perfume: Perfume and Eau de Parfum in open bottles for personal use
Prohibited or Restricted
Fruits, Vegetables, and Animal Products
For more information, contact:
The Panamanian Immigration Department, General Director of Immigration
There is a taxi stand located in the exit area of the Airport after you have passed through Customs. The 30 minute taxi ride from Tocumen International Airport to Panama City can cost around US$20. The official fare is US $10.00 per person if the taxi is shared by 4 passengers, US$ 14.00 per person if shared by 2 passengers, and US $25.00 for a private taxi.
There are buses, however they do not pass directly in front of the airline terminal; the bus stop is located a small distance by foot, so that it is not recommended to take a bus. (source IPAT-link)
Entrance Restrictions
Immigration Regulations are extremely inflexible. If they are not complied with one is faced with imminent deportation to their country of origin, with costs covered by the visitor. Many of the required visas also need special authorization by Panamanian Immigration authorities in order to gain entrance to the country. Once more, consult with the closest Panamanian Embassy or Consulate to verify requirements.
Suggestions for Tipping in Panama
Taxis
Taxi drivers do not expect tips. Any tip should be included in the price which was agreed upon by driver and passenger before making the journey.
Any additional tip is optional.
Bellhops and Porters
US $1.00-$2.00 depending on the task or amount of luggage.
Hotel Chambermaids
Generally, chambermaids are not tipped; at your discretion.
Restaurants
If a restaurant does not include a service fee, the suggested tip for your server is between 12-15%.
Movies
For complete movie listings in the Republic of Panama visit CinesPanama.com.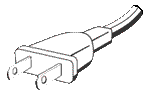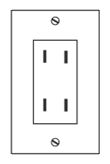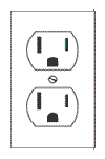 Electrical Voltage, Plugs, and Information in Panama
Electrical current in Panama is 120 Volts CA, 60Hz.