Aiko International Company Ltd

Information about Aiko International Company Ltd
Calle 13 y Avenida Roosevelt, Edificio Transatlantic

Apartado 4008
Zona Libre, Colón
República de Panamá
Tel.+507 445-2833
Website: www.aikotradezone.com
Aiko Trade Zone is a service facility in the Colon Free Zone Panama. This facility offers the marketing & distribution channels to enter the Central & South American markets.

We offer rental space for offices, exhibition rooms, and warehouses, including the facilities of a business center in one of the best locations of the Colon Free Trade Zone, close to the main entrance.

Some of our current tenants include Banco Uno, Suzuki, and Cafe Sitton.

The Aiko Trade Zone currently offers conveniant warehouse service in Colon Free Zone. This is ideal for a smaller importer who wants to have his merchandise near his showroom.

The warehouse is located in the center of the building on the 1st and 2nd floors. Warehouses can be connected to showrooms in select locations. All of the merchandise stored in our warehouse is duty free there is no local tax if the merchandise is being re-exported to Central or South America.

Aiko Trade Zone offers deluxe offices on the 1st and 2nd floor.

Our ffices are built to specification anywhere from 300-3000 square feet. All offices can include high speed internet access and executive secretary services.

Prices can range from $500-2500 per custom built office including high speed internet connection connection.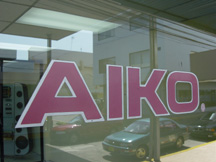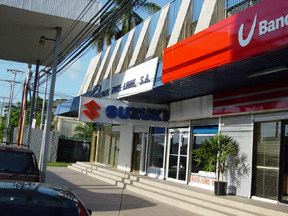 (Please click on a letter for companies in the free zone starting with that name)