Caribbean Jimmy's Dive Resort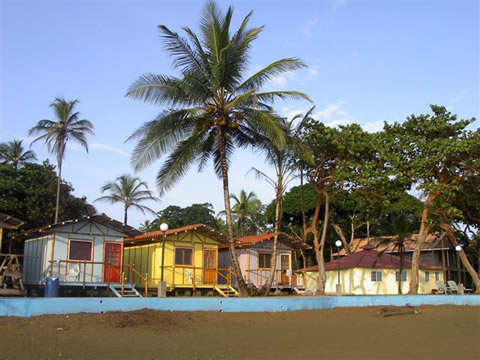 Information about Caribbean Jimmy's Dive Resort
Nombre de Dios, Costa Arriba, Colón
What makes Caribbean Jimmy's Dive Resort different from other warm water dive resorts?

It is the thrill of having the warm, blue Caribbean out the front door and the extensive, green rain forest out the back door. Whether you are a novice diver or have been diving for years, Caribbean Jimmy's has wonderful dive sites that suit your comfort level.

It is the remote location and pristine diving.

Underwater at Isla Mamey"Wow"...That's the normal expression heard from Caribbean Jimmy's Dive Resort customers shortly after arrival to this premiere scuba paradise nestled between rain forest size jungles and the sandy beaches of the Caribbean. Pristine dive spots await experienced and new divers alike.

Caribbean Jimmy's Dive Resort offers day and night guided diving excursions, unlimited shore dives, equipment rental and on-site tank refills for the our guests.

New Beach Cabanas For divers and non-divers alike, we offer an abundance of above-water activities to make your visit to Panama a memorable one. Snorkeling, swimming and sun bathing are always available. Adventure tours include day trips to the Panama Canal, old Spanish forts and even shopping at the Colon Free Zone.

Walk the sandy beaches with that special person or take a horseback ride down the jungle trails surrounding the resort. Caribbean Jimmy's Dive Resort offers both divers and non-divers a unique adventure in the heart of the Republic of Panama.

Boat and shore diving for undersea exploration of virgin reefs, centuries old wrecks and many kinds of underwater creatures await guests.

Butterfly FishThose travelers weary of looking at the abundance of fish under the water can fish the day away from the shore or take a sport fishing trip to catch the "big ones" that swim the depths of the beautiful Caribbean Sea.

After a day of activities, our excellent restaurant staff will satisfy your hunger with traditional Panamanian cuisine of fresh seafood, poultry, beef or if you prefer, an American favorite "Cheeseburger in Paradise" served in our Tiki Bar. After a day of diving, site-seeing or shopping, brand new cabanas on the beach await you with private bath and A/C to make your stay comfortable (new motel coming soon).

Whatever your dream dive adventure is...we offer you great diving, great food and a great adventure. All that missing is you...See you at Caribbean Jimmy's Dive Resort!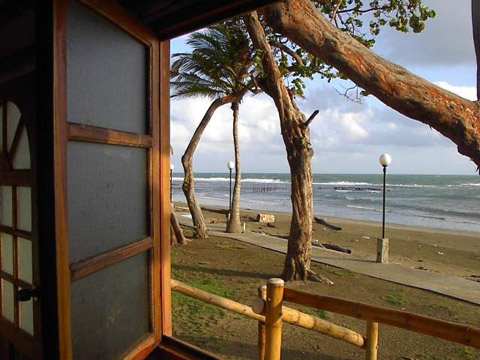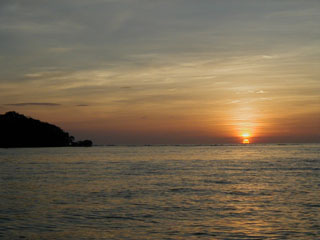 (Please click on a letter for companies in the free zone starting with that name)