Information about Gemma Internacional.S.A.
Calle 17 y Calle E

Apartado 0302-00600
Colón, Zona Libre
República de Panamá
Tel.+507 441-3380, 445-3677
Gemma Internacional, S.A., a firm established in the Colon Free Trade Zone of Panama since 1977, dedicates its business operations to the import and re-export of office and school supplies distributed to the Central America, South America, and Caribbean markets.

Gemma Internacional represents major brands and offers its customers, from its single distribution center, a wide variety of products at competitive prices.

From its beginnings its been a family business that has continued to grow and prosper. Each year the product line is diversified and new alternatives are sought in order to offer good prices and quality.

The service and respect we have towards our customers and providers has been our distinguishing feature throughout the years. The information with which they provide us is a significant contribution that allows us to orient ourselves to the market and instills the trust that creates new friendships.

The team at Gemma Internacional has as its objective to offer its customers and friends quick solutions in the distribution of school and office supplies with personalized and efficient service, one of our greatest assets.
Brands:
KW-Trio, Kores, Dacati, Shiny,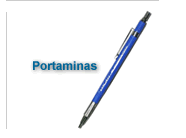 (Please click on a letter for companies in the free zone starting with that name)