Information about Ilumitec
Calle 15
Entre Avenidas Santa Isabel y Roosevelt
Frente a Bancafe

Apartado 0302-00683
Zona Libre Colón
República de Panamá
Tel.+507 441-2860, 441-7200
Website: www.ilumitec.com
WIDELITE: Specializes in high grade products with unique characteristics like Marine Coat light fixtures with 0.2% copper content to avoid rusting.
The Hazard Q line complies with Class I and II Division 1-3 requirements and the controls and sensors are from the dimmable line H.I.D.

HOME DELIGHT: An extensive line of decorative lights and fans. Famous for its reknowned division of excellent products that comply with all the requirements of the decorative market.

FORECAST: A modern line of decorative products whose specialty is the Art Deco style keeps up with architetural fashions.

STONCO: The most complete line of products with a quick turn-over rate distinguished by their workshops and test laboratories they contiually seek the highest output at lowest cost.

EXCELLINE: One of the exterior lighting companies with the best ion service price and variety of high quality products.

HADCO: Entered the market in 1950 lighting sidewalks parks fountains pools and streets standing out for the rigurous quality control of their products delivering unmatchable lighting control.

LIGHTOLIER: The most complete company in general interior lighting from the United States. They have products for a variety needs whether it be for a snall office or a complex hospital system.
Their specifications and photometries are used as a reference by 90% of other lighting companies. They also have studios labs and light programs that offer the best and most effective final result.

CRESCENT: Specializes in all types of flurescent fixtures. Always at the forefront of models designs specifications without neglecting to take into account energy efficiency. There quality standards are some of the highest in the States. They also have a line of Exit sign lighting.
Brands:
Home Delight, Sylvania,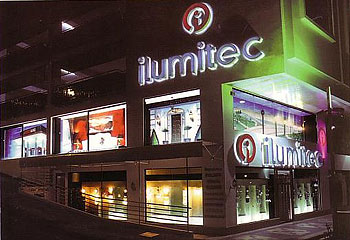 (Please click on a letter for companies in the free zone starting with that name)