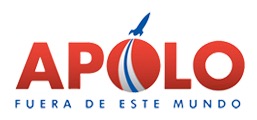 Information about Apolo Zona Libre S.A.
Centro Comercial Interplaza Avenida Santa Isabel Zona libre de Colón, Panamá
Tel.+507 474-7200, 474-7211
Website: www.apolo.com
Clothes
Clothes and accessories for Ladies, Gentlemen and Youth always in fashion.

Childish
Large department for Boys, Girls and Babies. Wide variety of products with the latest trends.

Footwear
All kinds of Shoes, Slippers and Sandals for all occasions.

Home & Furniture
We have everything you need for the Home. Bed, Bathroom, Table, Kitchen, Decoration and much more.

Apolo has positioned itself as the leader in the Colon Free Zone. With more than 20 years of experience and presence in the International Market, we import and export clothes, accessories and footwear for all ages, articles for the home, Christmas and toys.

We provide our clients with a wide selection of quality merchandise. We present an option that allows you to have the newest designs on the market with the highest profitability.

Apolo is characterized by working every day to bring you the widest assortment at the best prices.

Our sales room (showroom) has more than 16,000 m² of exhibition space.

We have the widest variety in our departments:

Clothes
Lady Knight Juniors Teens.

Childish
Baby Clothes Boys Clothes Sets and Pajamas T-shirts, Polos, Shorts and Jeans

Accessories for babies
Bath and Bed Bottles, Glasses and Plates Suitcases Stockings Toys.

Footwear
Shoes for Lady Shoes for Men Slippers for Ladies, Gentlemen, Children and Babies Sandals.

Home
Bed Table Bathroom Kitchen Decoration.

Furniture
Alcoba Outdoor Dining Rooms and Office Furniture.

Christmas
Decoration Ornaments Accessories.

Toys store Toys for all ages.
Brands:
Exit, Dulce Suenos, DEI, Pistazho,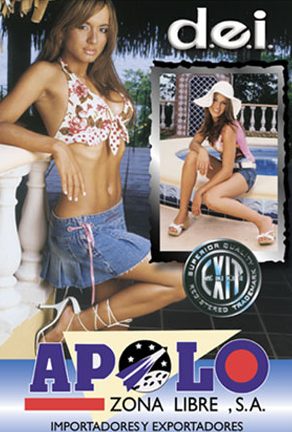 (Please click on a letter for companies in the free zone starting with that name)