Information about Tessone, S. A.
Calle 15 y Avenida Roosevelt

Apartado 0302-00770
Zona Libre, Colón
República de Panamá
Tel.+507 441-2063, 441-2064
Website: www.tessone.com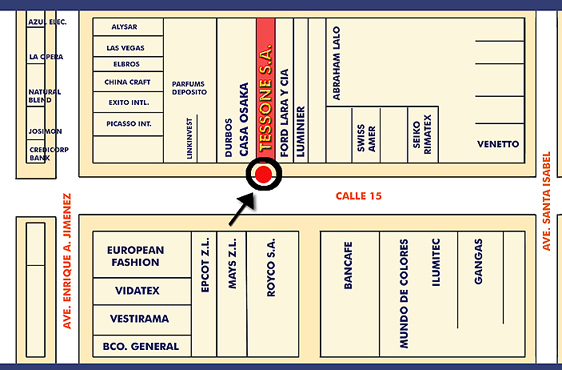 Tessone, S.A. is a family business founded by a young and innovative team but with more than 25 years experience in the realm of hardware and tools.

Strategically located in the Colon Free Trade Zone of Panama, Tessone, S.A. covers all of Central America, the Caribbean, and South America with a network of agents and distributors, with personnel trained in Customer Service.

Since its founding, Tessone, S.A. has experienced rapid growth due to its important goals. We strive daily to take care of the requests and observations of our clients, so that we can offer them a range of leading products in the market at low and competitive prices.

Our brand TalTools consists of a wide varietly of products with a professional appearance, high quality, and low prices. Today TalTools has come to occupy a place of honor among the Hardware and Tool brands worldwide.

We also offer our own line of electrical and and rechargable products from the well-known brand PowerMaxx. These tools and made according to the strictests specifications and quality control standards of Europe and the US.

Our hardware products and tools offerings are extensive. We dont pretend to offer all, but we offer quality, appearance, and low prices in our product lines. With the cooperation of our customers, and their suggestions and requests, accompanied by our desire to offer service to our customers we respond to the needs of the market to our mutual benefit.
Brands:
Power Max, Taltools,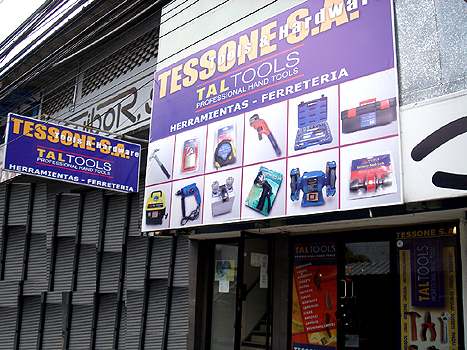 (Please click on a letter for companies in the free zone starting with that name)