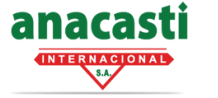 Information about Anacasti Internacional
Calle 16, Santa Isabel, Zona Libre de Colón, Rep. de Panamá
Tel.+507 441-4704, 441-9232
Website: www.anacasti.com
Anacasti Internacional S.A is a company dedicated to international trade since its inception. With great experience in flowers, plants, toys, ornaments, varieties and items for babies. One of the first companies established in the Colon Free Zone, Panama. It was founded in 1972, and since then we have been growing over the years, increasing our clientele and diversifying our market.

MISSION

We are a company dedicated to the import and export of toys, artificial flowers, various decorations, Christmas items and at the same time we diversify our market depending on current demands.

We distribute our articles in a profitable, efficient and competitive way, with excellence, quality and transparency, guaranteeing the good handling of the merchandise. Within our market we offer articles at low prices while always maintaining high quality.

We make the most of our location in the Colon Free Zone, Panama. Considered the main commercial distribution center in the hemisphere and a global logistics center. Our clientele spans all of Central America, the Caribbean, and much of South America. We build good relationships with our customers by offering them excellent service, anticipating their needs and making them their first purchase option. We invest in the technology necessary to automate our processes as much as possible, in order to offer our clients a better service.

Our staff is one of the main reasons for our continuous growth, for this reason we encourage teamwork and take into account the contribution of new ideas that are beneficial to the company.

VISION

"Consolidate ourselves over the years as leaders in our market and place ourselves among the large companies at a national and international level."
(Please click on a letter for companies in the free zone starting with that name)